**Closed For The Season**
We are proud to be able to offer Thunder Bay's only Skating Track with a distance of approximately 1.4KM (that's 12 Football Fields)! In addition to that, we offer approximately 6KM of Cross Country Skiing, both Classic & Skate style, as well as walking trails on which your furry leashed friend is permitted! The clubhouse is open for refreshments like hot dogs, sausages, candy, chips, coffee, tea, hot chocolate, pop, and of course some alcoholic beverages, and depending on current COVID-19 Restrictions, you may even be able to grab a table and relax a bit!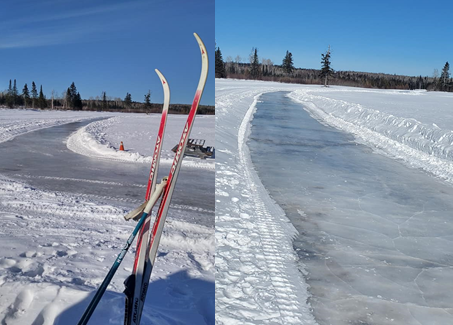 All Day Pricing
$10/Person Or $20/Family Of Four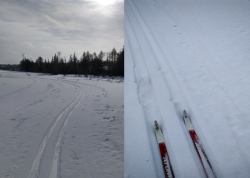 Rules & Info
Please Get Ready In Your Car
Only One Person Per Group (Bubble) Inside To Pay, Register, Purchase Food, Etc.
No Congregating On The Deck
Helmets Strongly Recommended On Skating Track
Masks Required Indoors &/Or When Physical Distancing Cannot Be Maintained
Please Use The Enter & Exit Doors To Avoid Congestion
No Outside Food Or Drink: Food, Non Alcoholic & Alcoholic Beverages Are Available For Purchase
Pet Friendly: All Furry Friends Must Be Leashed At All Times
**Please Note: These rules & info are subject to change based on our current Framework, therefore, please visit our Facebook Page for regular updates. And of course, you can always call us at 768-8633, or Mike Komar direct at 626-4490.